Garage Door Replacement
Back To Our Services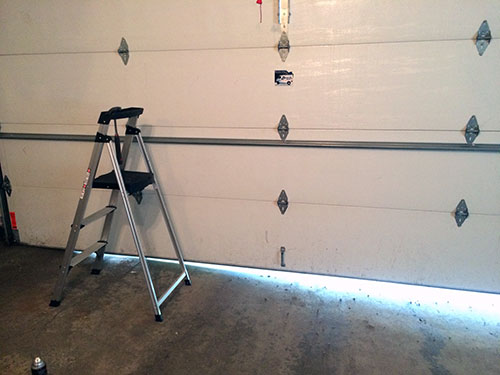 At the garage door repair company in Vacaville, we specialized in garage door repairs and installations. All of our garage doors are sold by the finest brands and in a variety of different textures and design features. You can utilize the assistance of our skilled garage door contractors to answer any of your garage door questions–from purchase to installation, we are here for you every step of the way. As Vacaville's number-one garage door company, we excel in what we do, and do not accept anything but the absolute best.
Vacaville, California, became a town in 1851 after the land was purchased by William McDaniel. The city of Vacaville was used mainly for farming when it first started out, and over time it grew into a main source of California's agriculture. It soon became renowned for the Nut Tree, whose fruit became so celebrated that a world-renowned restaurant was founded because of it. Vacaville is among California's greatest cities, and it's population has boomed to nearly 100,000 people. The history of Vacaville is important to the community and has been preserved while they continue to progress to the future. In a city that constantly looks to the future while never forgetting their past, it is no surprise that we call Vacaville home. For all its garage door services, our garage door service in Vacaville is their number one.
When shopping for a new garage door, whether it is a replacement or you're very first, there are certain things you should know. By coming into our store and speaking with one of our garage door contractors, you will be well-informed to make the absolute best decision regarding your garage door purchase. We believe that options make your search a little easier, and offer doors in a variety of textures like:
Steel garage doors
Aluminum garage doors
Glass garage doors
Wood garage doors
Our garage door contractors will help you with every step or your purchase–from the shopping part to the installation, and even afterward to make sure that your door is always functioning at its best. We make sure that every customer is completely satisfied with their entire purchase and installation, going that step further and showing them how to properly care for and maintain their door after installation.
Replacing garage doors is an easy for our garage door contractors
Craftsman garage doors have been America's favorite for many years. They specialize in the original wooden garage door. They perfected the design of the wooden door by adding windows to allow natural light and a more aesthetic appeal to the garage door. The wooden garage door, despite its age, has not grown obsolete and is still a very popular choice among homeowners and businesses.
For those of you who like to add that modern twist to your home or business, we sell the aluminum and steel garage doors. Both of these doors are extremely easy to maintain, are very strong and can utilize many different design features. These doors are very well insulated, and despite being metallic, they will not rust. To add even more to what these doors already offer, they can also incorporate the use of windows to bring natural light into your garage.
We have provided services to many residents of Vacaville. Installing and replacing garage doors is an easy feat for our garage door contractors. You will find the entire process both fun and enjoyable and without any stress at all.