Garage Door Springs
Back To Our Services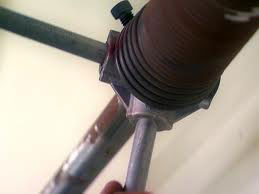 At our garage door company in Vacaville, we specialize in every aspect of garage door springs. We can repair the springs that are currently installed on your door, or if necessary, we can replace them with new springs. Your garage door springs are a very important functional part of your garage door and should be adjusted and cared for regularly. All of our services and springs are the top of the line and are affordable both in purchase and installation, and our impeccable service has made us number one for garage door service in Vacaville.
Vacaville is a wonderful Californian city in Solano County. Among California's fastest growing cities, Vacaville has a population of 100,000 people. When traveling through this area along the Interstate, enjoying all that the San Francisco area has to offer, Vacaville is a must-see town. They have many of California's well-known schools like the Touro University, California Maritime Academy, Solano Community College, and Chapman University. These schools also help to further the economy of Vacaville by offering majors like biotechnology that allow those students to be employed in the many industrial companies of Vacaville. As the city continues to grow so does the number of homes, and with new homes come new garage doors. We are Vacaville's top garage door company.
Garage door springs come in two different types: torsion springs and extension springs. Weight is the determining factor when installing these springs on garage doors. Extension springs are installed on either side of your garage door. They work by expanding and contracting as your door opens and shuts. Extension springs can hold weights up to 400 pounds. It is important that you never remove or install these springs on your own, because they are very dangerous. Our garage door contractors at our garage door company in Vacaville are trained in the proper way to handle these springs safely.
Torsion springs are used on heavier garage doors, as they are designed to support more weight than the extension spring. They are installed on the center of your door after being wound-up on a rod. The torsion spring will last for a very long time and are extremely durable. It is important to note that the more often your door is opened and shut, the more wear and tear your springs will incur. As with the extension spring, the torsion spring is also very dangerous and should only be handled by our garage door contractors for any adjustments or replacements.
Qualified garage door contractors for a safe installation
Garage door springs made of galvanized metal are not any different from those that are not galvanized, save for the look. The process consists of constructing the spring of oil tempered wire and coating it to give it a shiny metallic look. These springs tend to look better and give your garage door that "new" look. Oxidation can occur on galvanized metal. Oxidation is just a fancy term for rust; however, this rust is not copper in color but white. If you notice this on your springs, contact a garage door contractor at our store and they will help you in the necessary repairs or replacements.
When shopping for garage door springs, you will receive the absolute best services at our garage door company in Vacaville. We sell springs designed specific to each garage door and have qualified garage door contractors available for a safe installation.
To learn more about our springs and how they work, you can call us any time